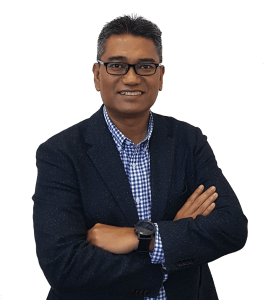 Ir. Mohd Iwan Jefry Abdul Majid
Managing Director / Chief Executive Officer
A Petroleum Engineer with 28 years of hands-on experience in the oil & gas industry. He holds a Bachelor's degree in Petroleum Engineering from the Pennsylvania State University, USA and a Master's degree in Petroleum Engineering from Imperial College of London UK. His past tenure in PETRONAS Carigali, Talisman, Petroleum Development Oman (Shell) and Schlumberger took him beyond the Malaysian shores to other countries in the South East Asian region, Middle East and North Africa. He has extensive business network within the energy sector, domestically and regionally.
General Manager/Technical Advisor
Badrul Hisham joined IO Setia Ventures Sdn Bhd in November 2009 bringing more than two decades of experience and knowledge to the dynamic and proactive organization. His career in the oil & gas industry spans more than a decade both onshore and offshore sectors. En Badrul Hisham was also involved in the utilities & power generation industry, chemical process Industry, steel and pulp & paper Industry throughout his career. He holds a Bachelor of Science in Chemical Engineering from the University of South Carolina, U.S.A.
Azrul Rehan holds a Bachelor's of Engineering (Hons) in Electronics (Instrumentation) from Universiti Teknologi MARA with 8 years of working experience in the oil & gas and construction industries since 2012. Azrul brings with him experience working for reputable companies such as SapuraKencana, Arcadis Projects and Hadid Engineering. He has valuable exposure in managing and handling projects in the Republic of Kazakhstan, Central Asia.
Senior Production Manager
Mohd Khairudin holds a Bachelor's Degree in Technology Management (Hons) from Open University Malaysia. With about 20 years of experience in the manufacturing Industry, he has accumulated a wide range of expertise and knowledge in several fields related to Industrial Engineering, Manufacturing, Quality Control and Assurance, Warehouse Management and ISO Certification Procedures. Joining IOSV in 2012, Mohd Khairudin brings with him a wealth of experience from Japanese Multinational companies like Hitachi Group and Mabuchi Group.
Khadijah Abdullah is an ACCA (Association of Chartered Certified Accountants) holder with Bachelor's Degree in Accounting. She has served 7 years in the Banking Industry and 10 years in Oil & Gas subsequently. Her greatest strengths are her ability to meet all financial reporting deadlines and to ensure the highest levels of financial integrity in any management report.