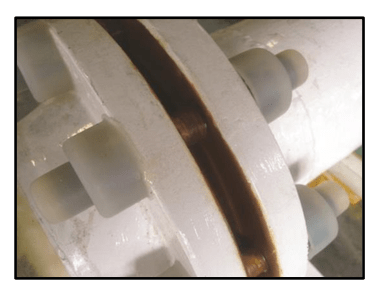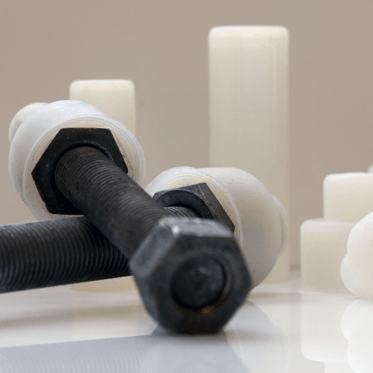 Nuts and Bolts Protection System
CorroCap™ has all the ideal characteristics that make it the obvious choice in nuts and bolts protection. It incorporates a unique one-way valve that allows air, water and excess inhibitors to escape, creating a near-vacuum seal hence protecting the nuts and bolts in a corrosion inhibiting environment
FlangeShield™ employs a non-toxic, non-flammable, non-VOC (Volatile Organic Compound) and environmentally safe material. It is a rust converting compound designed specifically for use in the marine environment. This material is pre-heated to lower its viscosity which will allow it to penetrate into all the crevices.
To provide long-term corrosion protection, CorroCap™ is installed along with DP-180 a formulation of modified waxes containing corrosion inhibitors. When applied with Corrocilin (a rust converting and preventing agent) CorroCap™ offers a total solution to the mitigation of bolts and nuts corrosion.
Controlling corrosion on flanges is an important operational task in the industry as multiple crevices and annular spaces exists in the body of the flange and at the sealing faces. Nuts and bolts are exposed to mechanical damage during assembly and are difficult to coat as adequate surface preparation is virtually impossible. IOSV™ Flange Protection System was specifically designed and manufactured as a solution to this long-standing problem.
Case Histories : Nuts & Bolts Protection
IOSV conducted post installation surveys in 2010 to gauge the performance and obtain feedback from clients on CorroCap™ performance.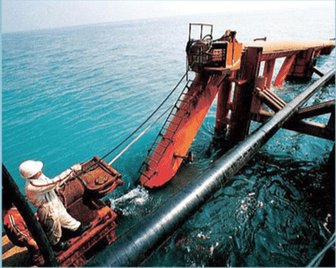 ProTaQ™ is cold applied tape coating system designed for Corrosion Protection in non-open water situations. For example Harbor Situation, Bay or similar.
It is suitable for polyurethane infill and marine mastic infill. It allows application without primer.